Main Street Concord Inc.has been honored as a "Community of the Year" There are 19 Main Street Communities in New Hampshire
~~~~~~~~~~~~~~~~~~~~~~~~~~~~~~~~~~~~~~~~~~~~~~~~~~~~~~~~~~~
Main Street Concord Inc. is a non-profit, tax exempt organization. It is made up of residents, property owners, retailers, professionals, bankers and City officials. All of whom are working together to ensure and promote a strong and vibrant Concord. They promote private development and public partnership!
"They are changing the face and pace of downtown Concord"
Their Mission:
"The mission of Main Street Concord, Inc. is to preserve, revitalize and enhance Downtown Concord and to foster economic growth and development in the downtown within the context of historic preservation."
Their Vision: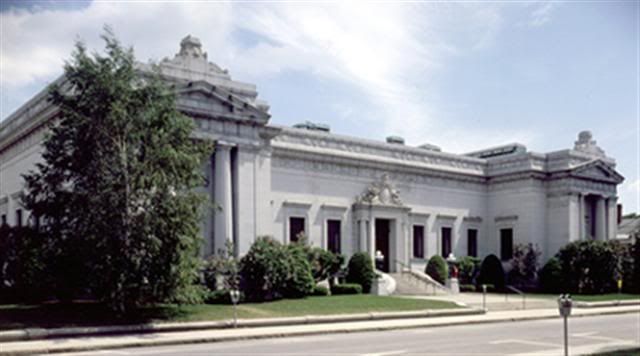 Concord will be a destination City
Downtown Concord will remain the"Heart of The Community" and will be safe, vibrant and beautiful
Concord will be seen as a top Cultural Center with great Restaurants and an exciting night life
They anticipate total utilization of Concords beautifully restored buildings to incorporate private and public usage...promoting an eclectic and vital retail center
Main Street Concord Inc. is well on its way to fulfilling its mission on making the vision a reality. They have implemented what they call "The Four Point Approach" This approach, rather than focusing on one or two problems, deals with all interrelated issues that affect downtowns.
The Four Point Approach
1- Organization- as evidenced by the Community of the Year award, the Rob Nichols/Community Development, Finance and Unity Award. Also the Best Building Rehabilitation Award and the Award of Merit for best Public Relations Effort/2006
2- Promotion-Marketing the downtowns unique image through Advertising, Promotions, Special Events and Volunteer Marketing Campaigns

Market Days (7/17-18 &19)
Summer Music Festival
Halloween Howl (10/31)
Midnite Merriment (12/05)
February Everybody Loves Downtown
3- Design- Creating an inviting atmosphere that conveys a visual message about Main Street
4- Economic Development
Economic Development is a cornerstone of the approach. The economic development committee has an exciting and ambitious promotion. They are concentrating on attracting new and exciting businesses. They point out that Concord is New Hampshire's fastest growing city. They even have a business recruitment package (a great tool for Realtors) with helpful information to use in making a business plan.
The recruitment package covers:Consumer Spending,Downtown Delivers Consumers,Downtown Arts and Entertainment, Concord New Hampshire"s Fastest Growing City and Who We Are.
~~~~~~~~~~~~~~~~~~~~~~~~~~~~~~~~~~~~~~~~~~~~~~~~~~~~~~~~~~~~~
If you are considering rel-locating your family or your business to New Hampshire. Be sure to look at Concord.... a people centric yet business friendly, Main Street Community
If you would like to Volunter...call Nan Hagen at (603)226-2150 or email mainstconcord@aol.com
Concord New Hampshire Realtor Local Information
NH's Four Seasons

Joan Mirantz - Joni is a Realtor® with Homequest Real Estate, a locally owned, Customer Service oriented Firm.
Joan Publishes a monthly Newsletter "Food For Thought" under the pen name Realtor Sherpa.
(Joan also answers to Miz Maven and Miss Joni.)
Joan works in Buyer and Seller Representation with concentrations in the Merrimack Valley Area and towns surrounding Concord NH - the Capital City.
"I love what I do, and it shows in how I do it"
Having crossed over to the "other side of Middle Age" herself....Joan is an ongoing source of information about local programs, facilities and issues specific to her peers!

Livin' the Life...and Ridin' the Wave