PART I - THE DECISION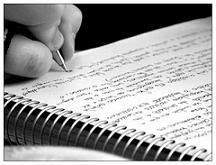 I have debated a while about writing this. Then I decided that there was value in the perspective. Value to we Realtors and Sellers alike!
We work with Sellers on a regular basis. We council them, persuade them, convince them, support them and give constant re-assurance. But how many of us are in touch with what they feel? How many understand what it feels like to sell your home, your memories, your young adult aspirations?
As of the middle of last July, my husband and I have listed our home For Sale. We moved to Concord NH from a very small town 45minutes to the North. We had always liked Concord and felt it would be the perfect place to raise our son. It was 1984 just before the previous Real Estate Boom and Bust.
This was our fourth house. We built our first, and re-rehabbed the next two. this one was only 5 years old, exactly the style we wanted and the location was perfect. Close to the school, near shopping, a great neighborhood and a wonderful yard! We have lived here for 24 years.
We really never planned on retiring here. I wanted something much smaller, needing less yard work, having a smaller Mortgage Payment and lower taxes! When we reached that "magical point"....we would sell the house, buy something small and re-invest the rest. I wanted to travel!
But, as so often happens, circumstances dictated our time frame. My 64 year old husband lost his job. His company went out of business and after 30 years in sales he discovered that the answer to the question "will ya still need me....when I'm 64"...was no! There were health concerns that meant we had to take out private health insurance and the related expenses of premiums and medicines...many medicines. Suddenly our income has been reduced by half.
I admit we probably should have made the decision to Sell back then but we tried to hold on! We got behind on our taxes, but we tried to hold on! He took a few part time jobs. We exhausted our savings and retirement and even sold a few things. But we eventually admitted that if we wanted to have anything left.....we had to Sell.
I have discovered as a Seller and what we need to know as Realtors.....is that in many cases, even if the head has made the decision, the heart is fighting it. You find a slew of projects and fixers that have to be completed before you put it on! So it gets put off a little longer. The carpets need cleaning. The house needs staging. The curtains aren't right......meanwhile it's still not on the Market! All of these improvements take money and if you're living paycheck to paycheck...it will still not be on the Market! On one hand you're frustrated....on the other relieved!
Eventually you do get to that point. The house is as ready as it will ever be. It's time! You take a deep
breath and price it not where you would like it to be....but where it has to be. You take your perfect pictures, do your virtual tour and put it on MLS. Then it's hurry up and wait.
Never again will I be impatient with a Seller who vasilates. Never again will I be callous about the worth. Never again will I be judgemental about their situation.
There are many people out there selling under duress....I will be patient and caring with every one!
~~~~~~~
My second installment will be titled: PART II: PREPARING FOR SHOWINGS & WAITING FOR OFFERS
Concord NH Realtor
NH's Four Seasons

Joan Mirantz - Joni is a Realtor® with Homequest Real Estate, a locally owned, Customer Service oriented Firm.
Joan Publishes a monthly Newsletter "Food For Thought" under the pen name Realtor Sherpa.
(Joan also answers to Miz Maven and Miss Joni.)
Joan works in Buyer and Seller Representation with concentrations in the Merrimack Valley Area and towns surrounding Concord NH - the Capital City.
"I love what I do, and it shows in how I do it"
Having crossed over to the "other side of Middle Age" herself....Joan is an ongoing source of information about local programs, facilities and issues specific to her peers!

Livin' the Life...and Ridin' the Wave